Join AIDS Research Alliance for a free World AIDS Day concert.
November 30, 2012
7:30 pm - 9:00 pm
7:30 pm - Tributes 8:00 pm - Concert
Get your tickets here. Space is limited.
Master of Ceremonies: LeVar Burton
Emmy Award winning actor LeVar Burton was catapulted into international fame when he was just 19 years old. On January 23, 1977, Burton made his debut as Kunta Kinte, the protagonist of the TV miniseries Roots.
Levar has appeared on Reading Rainbow, and Star Trek: The Next Generation as Lieutenant Geordi LaForge. Burton is also a published author. He has been AIDS Research Alliance's National Spokesperson since 2011.
Keynote Speaker: David Hardy, M.D.

Dr. David Hardy is the Director of the Division of Infectious Diseases at Cedars-Sinai Medical Center, and Professor of Medicine at the David Geffen School of Medicine at UCLA. Dr. Hardy has treated HIV infected persons since 1982, and researched HIV/AIDS since 1984.
Honored Guest: Michael Gottlieb, M.D.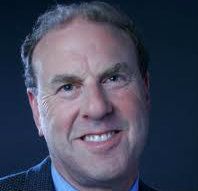 Dr. Michael Gottlieb is a physician widely known for his identification of acquired immune deficiency syndrome [AIDS] as a new disease, and for his clinical research, activism, and philanthropic work associated with HIV/AIDS.
Honored Guest: Oscar De La O, Bienestar Human Services CEO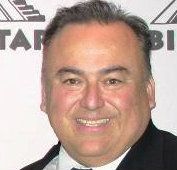 Oscar De La O is the President of Bienestar Human Services. Bienestar is the largest Latino HIV service organization in the country. It also advocates the civil rights of the Latino Gay, Lesbian, Bisexual, and Transgender [LGBT] community.
Ambassador Bruno de Rísios Bath

Ambassador Bruno de Rísios Bath is the Consul General of Brazil, Los Angeles. Prior to his appointment as Consul General in 2012, he held positions as Director-General of the Mercosul Department of the Ministry of External Relations and Alternate National Coordinator for Mercosul.
Performances
Calidore String Quartet : Repertoire TBA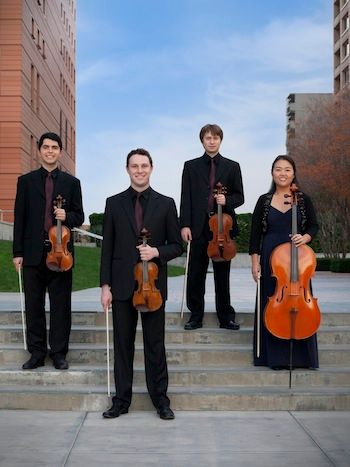 One of the most exciting young ensembles to emerge on the chamber music scene in recent years, the international prize-winning Calidore String Quartet (violinists Jeffrey Myers and Ryan Meehan, violist Jeremy Berry, and cellist Estelle Choi) is noted for its fiery brilliance, breadth of musicianship, and palpable energy that engages audiences. Formed at the prestigious Colburn School Conservatory of Music in 2010, the Calidore String Quartet has presented recitals across the United States and Europe to great acclaim.
Wind Ensemble : Serenade No. 12 for Winds in C Minor, K. 388 by Wolfgang Amadeus Mozart
The Wind Ensemble performing at the World AIDS Day Concert is composed of oboists Titus Underwood and Marthe Kleiner, clarinetists Emil Khudyev and Samuel Almaguer, bassoonists Richard Beene (Dean, Conservatory) and Jacob Thonis, and horn players Elizabeth Upton and Joshua Cote. This fresh octet will take you on a musical journey through Mozart's Serenade No. 12. for Winds.
Click Here to Register
The Colburn School
The Colburn School's Zipper Hall is an acoustic dream, engineered to project beautiful music. AIDS Research Alliance is honored to host their World AIDS Day concert here in partnership with The Colburn School.
The Colburn School is located at 200 South Grand Avenue. Los Angeles, CA 90012.
Community Partners

AIDS Project Los Angeles

Alliance for Housing and Healing

Bienestar Human Services, Inc.

The Black AIDS Institute

City of Los Angeles

The Colburn School

Consulate General of Brazil, Los Angeles

In the Meantime Men's Group

Lamp Community

Los Angeles Biomedical Research Institute

Los Angeles Gay & Lesbian Center

OASIS Clinic

UCLA Center for Clinical AIDS Research and Education

UCLA Center for AIDS Research

UCLA Vine Street Clinic

Sponsors

Robert and Ann Ronus

"